Welkom

Address:
Long Road 192
Bedelia
Welkom
9459
XtremePC distributes and provides end-to-end solutions primarily too small to medium business (SMB) resellers and retail partners regardless of size that support the technology needs of end users including businesses, educational institutions, government agencies, and consumer markets.
We sell and and repair laptops and computers at very competitive prices. We can also design your website for you, and help you get it online.
XtremePC has a product range that is continuously developing, being refined to match our client's needs, constantly expanding and includes the latest technologies.
PC Components: XtremePC distributes the complete set of building blocks required to develop a full system including chassis, motherboards, memory, hard drives, video graphics, processors and optical storage solutions.
Digital Lifestyle and Consumer Electronics: XtremePC's well stocked portfolio includes the full spectrum of multimedia centres, digital photo frames, digital audio players, LED TVs, projectors, DVD players as well as digital cameras and High Definition camcorders.
Gaming: For the avid gamer, XtremePC stocks high-end graphics cards, overclock able gaming memory and top of the range cooling systems and also Sony PlayStations, Nintendo Wii and Gaming PCs.
Accessories and Peripherals: This includes mice, monitors, printers, scanners, USB devices and accessories for a complete computer solution for the workplace, home and mobile application.
Networking, Security and Surveillance: XtremePC offers a comprehensive selection of active and passive networking equipment as well as a total security solution including camera, digital video recorders and
accessories and cabling.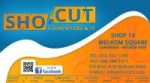 About SHOCUT Computers and IT:
We are a value added retail store aimed at a higher-end retail market in both computer hardware and software. The Shocut team has a regular retail store with a full workshop which offers a complete value added services both in store and on-site.
The services we provide: Onsite Support, Workshop Support, Repairs to laptops / Computers / Monitors, Installations of networks and computers, Installation of CCTV cameras, Photo designs / Video editing.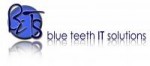 About Blue Teeth IT Solutions:
At Blue Teeth IT Solutions We are an Information Technology Services company that specializes in providing professional IT services and resources at competitive rates. With our highly skilled resources we deliver cost-effective, reliable, secure, and adaptive IT solutions that suit customers' needs.
We are a Computer and Internet Service Provider. Anything from PC Repairs to CPUs and Servers. We provide ADSL, Broadband and Uncapped. We also do Websites. Website Design and Maintenance, and Hosting.