South Africa's eleven official languages
offer businesses a unique landscape to engage customers and raise their
experiences.
The majority of the country's citizens are not only bilingual, but also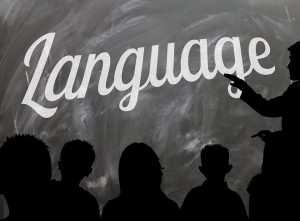 multilingual. According to stats, the percentages of languages spoken are:
IsiZulu 22.7 percent, IsiXhosa 16 percent, Afrikaans 13.5 percent, English
9.6 percent, Sepedi 9.1 percent, Setswana eight percent, Sesotho 7.6
percent, Xitsonga 4.5 percent, siSwati 2.5 percent, Tshivenda 2.4 percent,
and isiNdebele 2.1 percent.
As chatbots, cognitive technologies and natural language understanding
(NLU) take centre stage, developing these for local users becomes critical
and having a workforce that can write these in the applicable language is
essential, notes Ebrahim Dinat, COO of South African customer experience
solutions provider, Ocular Technologies.
"This opens up communication channels for South Africa's diverse
population and also establishes a firmer loyal customer base for
businesses operating in the region," he says.
Dinat is of the opinion that education is the first step to ensuring
artificial technology and robotics become a sophisticated technology and
communication channel for all users in the country.
"The digital customer experience and robotics are the future and so it
becomes ever more essential for South Africa to focus on science
educations from the foundation phase, in order to deliver a workforce that
is not only on par, but can also compete with the new workers coming to
the fore globally. It has become a local necessity that we produce all
relevant languages, as local writers, to deliver on today and tomorrow's
NLU needs," he adds.
Dr Lisa Michaud, a data architect on the Enterprise Architecture team at
Ocular Technologies' software partner, Aspect, has built up an impressive
20 years of research experience in the field of natural language
processing and computational linguistics.
She highlights: "As challenging as interpreting natural human language can
be – with its complex structures, massive ambiguities, and infinite
possibilities – that problem becomes all the more intense when the writer
is not a native user of the language."
"Any natural language system designed for everyday speakers of a language
will fall short in its performance when applied to non-native writing,"
she warns.
Natural language processing, speech recognition, artificial intelligence
and robotics are being sought by businesses across all industries, such as
aerospace and defence, agriculture, automotive, banking, consumer
products, health care, life sciences, media and entertainment, oil and
gas, power and utilities, the public sector, real estate, retail,
technology, and travel, hospitality, and leisure.
"Employed in customers services, sales and marketing, manufacturing, and
sales, and more, the future job scope is vast," continues Dinat. "By
illustrating a future workforce need, it is the private sector especially
that can make a difference in the country's education system. As Ocular
Technologies, we have, for instance, focused our CSI efforts on improving
the numeracy and literacy skills within local schools."
Building native chatbots is labour intensive, but in the end it is worth
it – for business, customer and the local workforce. "A customer service
chatbot that aims to deliver a good customer experience should be able to
speak (and understand) the language of the customer. Although crafting a
multilingual bot requires additional effort, is it more effort than it
would be to staff a contact centre around the clock with agents who can
speak the languages of your customers?" Marchand points out.
Writing a chatbot in Zulu or Xhosa from the start definitely lowers the
effort of a customer who may not be a first language English speaker and
greatly improves both the interaction and engagement between customer and
business.
Local businesses should also be cognisant of the fact that the smartphone
adoption rate in South Africa is at an all time high. "In fact, more than
half a billion people across the African continent now subscribe to mobile
services (almost doubling in the last two years), with the number expected
to grow to 725 million by 2020.
"This number is significant as it has a direct impact on customer service.
Connectivity boosts the continent's population into becoming part of the
'modern consumer', becoming more knowledgeable and certainly more
selective when it comes to interaction with brands," says Dinat.
With a mobile-savvy South African consumer, the need for deploying
chatbots to the mobile channel becomes crucial.
Platforms are available, such as the Aspect NLU framework embedded into
its self-service CX platform. "The dialogue logic is language-independent:
craft it once, and it works in every language supported by the NLU. Only
the response text needs to be localised for each language to cover,"
states Marchand.
"All that is now required are native speakers as local writers who
thoroughly understand the nuances of linguistics," concludes Dinat.
About Ocular Technologies
Established in 2003, Ocular Technologies is a specialist enterprise
communications company and customer experience solutions provider. The
company has made its mark at the forefront of the industry as a preferred
partner for large-scale corporates, SMMEs and public-sector institutions
alike.
With a reputation of in-house excellence and capability, its portfolio has
expanded from the contact centre industry to include emerging technologies
that focus on enhancing the customer experience and delivering consistent
and tangible ROI. The solutions Ocular provides include contact centre
interaction management and optimisation platforms; system- and
workforce-analytics solutions; social media monitoring and tracking; and
cloud-based services and solutions such as DynamicsCRM Online,
Skype-for-Business, Office365, O!Connect (Ocular's 100% cloud contact
centre), O!Contact (Ocular's 100% cloud self-service platform), and
O!Control (Ocular's workforce optimisation service in the cloud).
www.oculartechnologies.com
CONTACTS:
Ocular, Ebrahim Dinat, 011 589 3200, sales@oculartechnologies.com
icomm, Debbie Sielemann, 084 414 4633, debbie@pr.co.za, www.icomm-pr.co.za