JOHANNESBURG – March 30, 2017 – Much has been written about using social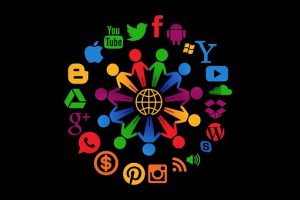 media platforms, such as Facebook and Twitter, for customer service –
especially as social, unlike traditional customer care channels, offers an
almost instant two-way communication.
"However, in the majority of South African organisations, social channels
are not owned by contact centres, but by marketing departments who utilise
them for campaigns and use sophisticated tools to measure the response on
these," says Ebrahim Dinat, COO of South African customer experience
solutions provider, Ocular Technologies.
By the end of 2016, Facebook revealed that it had 1,86 billion monthly
active users alone. According to Omnicore, Twitter had 317 million active
users in January 2017, sending 500 million tweets per day. A fun fact is
that Twitter can handle up to 18 quintillion user accounts. Of
significance is that JD Power found that two-thirds of users are now using
social media platforms for customer service, and Gartner has observed that
that failure to respond via social media channels can lead to a 15 percent
churn rate for existing customers.
Failure to respond to social media can be classed within the same category
as ignoring a phone call or e-mail from a customer. "Added to this is that
exchanges occurring on social media need to happen faster – potential and
current customers and friends are watching too, and often adding their own
opinions and sharing statuses," says Dinat.
Mike Schneider, director of Growth for Conversocial, states: "Millions of
people are taking service issues to social media channels as their
preferred communication route. These questions and complaints are public,
and the only real question for businesses is 'how' – not 'if' – they will
respond. Listening is no longer an end, but rather a means to evaluating
where you need to engage."
For both marketing and contact centre, the social platform is the ideal
stage to enhance customer engagement, but who then in the business should
own social channels? And, how can marketing and the contact centre work
together?
Shilpa Puri, senior channel manager at Aspect, an Ocular Technologies'
partner company, says: "Some organisations have responded by taking the
customer service component of social out of marketing and placing it
within their customer contact centres. Marketing still retains outbound
social responsibility, and the campaigns and lead generation going along
with that. Customer service then takes charge of inbound social, including
lead generation and customer service queries and complaints."
She notes that this shift of responsibility has lead to new confusions.
"How are customer service responsibilities divided with the contact
centre? Not all agents have the skills to deal with the rapid fire – and
very public – exchanges that come with social media. So while modern
contact centre software and platforms are adept at combining social with
the traditional contact centre strengths of phone and e-mail, not every
agent is going to be good at social," she adds.
One response, Puri says, is to set up a dedicated social team within the
contact centre. "A social agent can deal with social queries, but must
also work closely with other, non-social, agents to ensure a consistent
customer experience. That's because, although social is the avenue for
many initial customer service queries, dealing with them appropriately
generally means having to take the interaction private, or into another
two way channel, such as voice," she says.
Puri concludes that the answer to who owns social is two-fold. "Marketing
can retain its outbound responsibilities, while customer service takes
care of inbound. The trick, for any customer service organisation, is
ensuring that the customer has a consistent experience, and their query or
complaint is dealt with in a fast and effective manner."
"And, this is the crux of it," adds Dinat. "Accelerated speed of response
with a complete focus on the customer. If social media within a company is
seen as belonging to the customer who just wants to be assisted, teams can
be put in place to effectively engage with the customer and do what's best
for the customer."
About Ocular Technologies
Established in 2003, Ocular Technologies is a specialist enterprise
communications company and customer experience solutions provider. The
company has made its mark at the forefront of the industry as a preferred
partner for large-scale corporates, SMMEs and public-sector institutions
alike.
With a reputation of in-house excellence and capability, its portfolio has
expanded from the contact centre industry to include emerging technologies
that focus on enhancing the customer experience and delivering consistent
and tangible ROI. The solutions Ocular provides include contact centre
interaction management and optimisation platforms; system- and
workforce-analytics solutions; social media monitoring and tracking; and
cloud-based services and solutions such as DynamicsCRM Online,
Skype-for-Business, Office365, O!Connect (Ocular's 100% cloud contact
centre), O!Contact (Ocular's 100% cloud self-service platform), and
O!Control (Ocular's workforce optimisation service in the cloud).
www.oculartechnologies.com