WISH Networks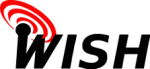 Long Business Description
#10 Merriman Place
2 Merriman Ave, Stellenbosch.
About Wish Networks:
Wish Networks was started when broadband internet was a rich man's luxury and dial-up was the order of the day. Wireless was still considered magical and labelled as illegal for internet distribution by the powers that be.
The company was founded by our directors as a means of providing themselves with a fast connection to the internet that they could afford. The first networks were run from their flats.
When pitching the idea, a good, but sceptical friend joked that we could call the company "Wish" – because it will never happen. We're just kidding, he was actually serious – and it was such a cool name that we've decided to stick with it! Wish is a good fit because it speaks to all of our dreams: we all have wishes and the internet is the single most powerful tool we can use to realize those. The word "Wish" is even an acronym for the services we provide: Wireless (and Wired!) Internet Services & Hardware (and soon Hosting!) Unfortunately we have a cyber squatter sitting on the domain we would have really liked to register, but that's all part of human nature. Maybe he needs more than 10 years to realise his dream of coming up with service better than "sedo parking" for the site. The real question is: Can the internet change human nature – for the better?