PC Worx RUSTENBURG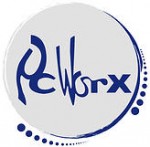 Long Business Description
Shop 214 Waterfall Mall, Augrabies Ave
Rustenburg
About PC Worx RUSTENBURG
PC Worx is an IT solution provider.
Established in 1999, we are celebrating 15 years in the IT industry in 2014!
Our product policy states: "if it's not in-store & we can't find it, then it doesn't exist!"
We aim to deliver superior service and quality branded IT products
It is these core values that enable us to assure complete customer satisfaction.