Pc Bugs Computer Repairs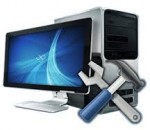 Long Business Description
About Pc Bugs Computer Repairs:
At Pc Bugs Computer Repairs we offer you the following services Data recovery, Removal of viruses and spyware, Network service and monitoring, Repairing of  desktop and laptop computers, Assembling custom desktop computers and servers according to your requirements, Software installation, training and support, Optimization of operating system performance, Refilling printer cartridges.
We service all brands of desktop computers and laptops, including Acer, Asus, Dell, HP, Lenovo, Samsung, Sony, and Toshiba.
You can bring your computer to our shop for immediate repair and maintenance services, or schedule an on-site appointment with one of our technicians.