Louis Trichardt

Long Business Description
Hans Van Rensburg street, Central
Louis Trichardt
About Kozmic Solution 'buyathome':
We offer the following services computer accessories, computer hardware, computer repairs, computer sales, computer services, computer software, it solutions, network support, pc repair services.
Our company is based on the belief that our customers' needs are of the utmost importance. Our team is committed to meeting those needs. As a result, a high percentage of our business is from repeat customers and referrals.
We would welcome the opportunity to earn your trust and deliver you the best service in the industry.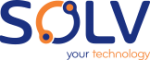 Long Business Description
About SOLV:
Whether you're a solopreneur running a small business from home and coffee shops, or the owner or manager of an SME with up to 100 people, you need your technology to work for you. With SOLV on your side, you can focus on what you do well and leave us handle your IT hassles.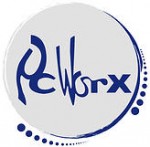 Long Business Description
Shop 34 Makhado Crossing
Corner N1 and Sebasa Street
Makhado / Louis Trichardt
About PC Worx MAKHADO:
PC Worx is an IT solution provider
Established in 1999, we are celebrating 15 years in the IT industry in 2014!
Our product policy states: "if it's not in-store & we can't find it, then it doesn't exist!"
We aim to deliver superior service and quality branded IT products
It is these core values that enable us to assure complete customer satisfaction