Laptop Repairs
Long Business Description:
AskBart Developers – For All Your IT Services
Don't have an IT Department?
Need help with you computers at home or the office?
Need a Professional and Affordable website?
Give us a call for a FREE non obligated quote.
We specialize in the follow:
• Computer Training
• On and Offsite Backups
• Graphic & Website Designing
• Computer Maintenance
• Computer, Laptop, Server, Consumables and Related Parts Sales
• Server Solutions
• SLA Contracts
• Internet & E-mail Solutions
• Hosting Services (Websites, VPS & Dedicated Servers)
• CCTV Systems
• Firewall Solutions
• VOIP Solutions
• Onsite Support
• Networking Solutions (from Home Networks to Corporate Networks)
• Artwork for Business Cards, Flyers, Rollup Banners and Many More!
• Any Small to Large Format Print Work (Business Cards, Flyers, Banners, Stickers and Many More)
In today's rapidly evolving business environment, successful organizations need a strong information technology foundation. As your company and customer demands grow, you require creative, flexible and scalable technology solutions that maximize every cent you spend. We are committed to delivering efficient and cost-effective solutions that enhance customer productivity and profitability.AskBart Developers is committed to providing the highest quality IT consulting services and solutions to the corporate and public sector. Our commitment is driven by our core values.Our mission is to provide excellent support to our clients in order to minimize downtime that will maximize work performance and add value to our clients' core business.
Call us today to arrange an Appointment:
AskBart Developers
Office Number: 087 234 8027
E-mail: info@askbart.co.za
Website: http://www.askbart.co.za/
Facebook Page: https://www.facebook.com/AskBartDevelopers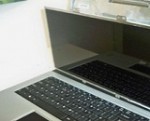 Long Business Description:
4th Floor, 328 Smith Street
Tuition House
Durban  400l
About Laptop Repairs:
Our speciality lies mostly in the field of Laptop Repairs. We use the latest technology and our extensisve experience to achieve results that would otherwise take weeks in just a few hours – meaning that your valuable equipment is returned to you in the shortest time possible whilst guaranteeing excellent service.
We repair any laptop make, whether DELL, HP, Acer, Samsung, Apple or any other manufacurers that are not mentioned here – from faulty laptop screens, to faulty power supply and even faulty batteries, we repair THEM ALL!
And to top that off, we guarantee all repairs that are carried out from our Datacity Repair Centre for a gracious 90 day period allowing you the time to thoroughly test your equipment and to start enjoying the difference of the excellent service that we offer at Datacity.