Intelligent IT South Africa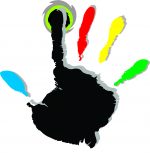 Long Business Description
Intelligent IT is an IT services provider operating from Gauteng. We have made a name for ourselves providing  IT solutions in Gauteng, servicing businesses that have an IT infrastructure need.
Apart from our industry leading tools and practices, our specialization in servicing Small Business exclusively, our single minded pursuit of delivering reliable IT platforms to drive down the cost of ownership and increase user productivity, we believe our 'quality and level of service to be the one single factor that draws and retains our customers'.
We are ready to offer you QUALITY service and support cutting edge technologies are our mission. Our goal is to turn your IT infrastructure into a well-oiled machine,navigating the twists and turns of your business arena in a fast and efficient manner. Think of us as the PIT Crew and you the driver, together we form a formidable team making our way forward on the fast track to success.
Services:
Remote support
Onsite support
Hardware, software, installs and upgrades
Backups monitoring or offsite backups
Software implementation
Daily server monitoring
Uptime / availability Checks
System health monitoring
Hosted Exchange
Network Installations and Cables.