CMIT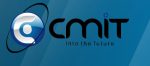 Long Business Description:
Address: 5 Fisher St, Alberton, 1448
About CMIT:
CMIT is a well-established company whose main focus is and will always be to specialize in schools. We work together with the schools to take them forward and be more efficient. We are a small company and plan to keep it that way, as we never want to lose focus of our goals, great service and customer care. Having said that, we feel our customers are our partners, and we work together as our customers/partners help us to grow and in turn we help them to grow. CMIT adds a personal touch to our clientele needs
We have a wide range of skills and knowledge helping to benefit schools, teachers and students. We continue to strive for future growth in terms of learning and understanding the educational sector. Our team continues to go on courses to better themselves as well as to have an understanding of the latest technology to help benefit our clients.
CMIT Is a one stop shop which can cater for all your IT needs. From Networking and contracts through to servers, installations, setups and security. We supply Products to benefit schools, teachers and students. CMIT has aligned itself with other partners who are involved in the educational sector allowing CMIT to support a school fully, from the admin software to the hardware
Some Products we do
All types of hardware
Software solutions
Networking
Hosting
Website Design
ADSL
Complete turnkey solution
Interactive White Boards
Cctv