Hymax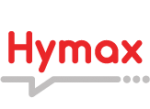 Long Business Description
Chestnut Hill Building, 62 Regency Street, Route 21 Corporate Park
Irene
About Hymax:
Hymax is a leading telecoms operator that provides a range of world class ICT services that are designed to enhance the way that you do business.
The ICT industry has seen rapid change over the last decade and Hymax is at the forefront of that revolution with the creation of our own national Next Generation Network, capable of carrying the latest voice and data technologies.
We are interconnected regionally to all major carriers with points of presence in all major city centres. Our infrastructure is scalable, reliable and built with future growth in mind.