Positron Cashtronics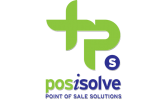 Long Business Description
373 Chief Albert Luthuli Street
Pietermaritzburg 3200
About Positron Cashtronics:
Positron has been servicing the retail industry since the early 1970's.
We have focused our attention to the service and maintenance of Cash Register and POS equipment.
We offer clients a 24 Hour Backup support service.
We are also now able to assist clients via our on-line support system using the Linux OS.